Google Cloud Platform Integration
Google Cloud Platform Integration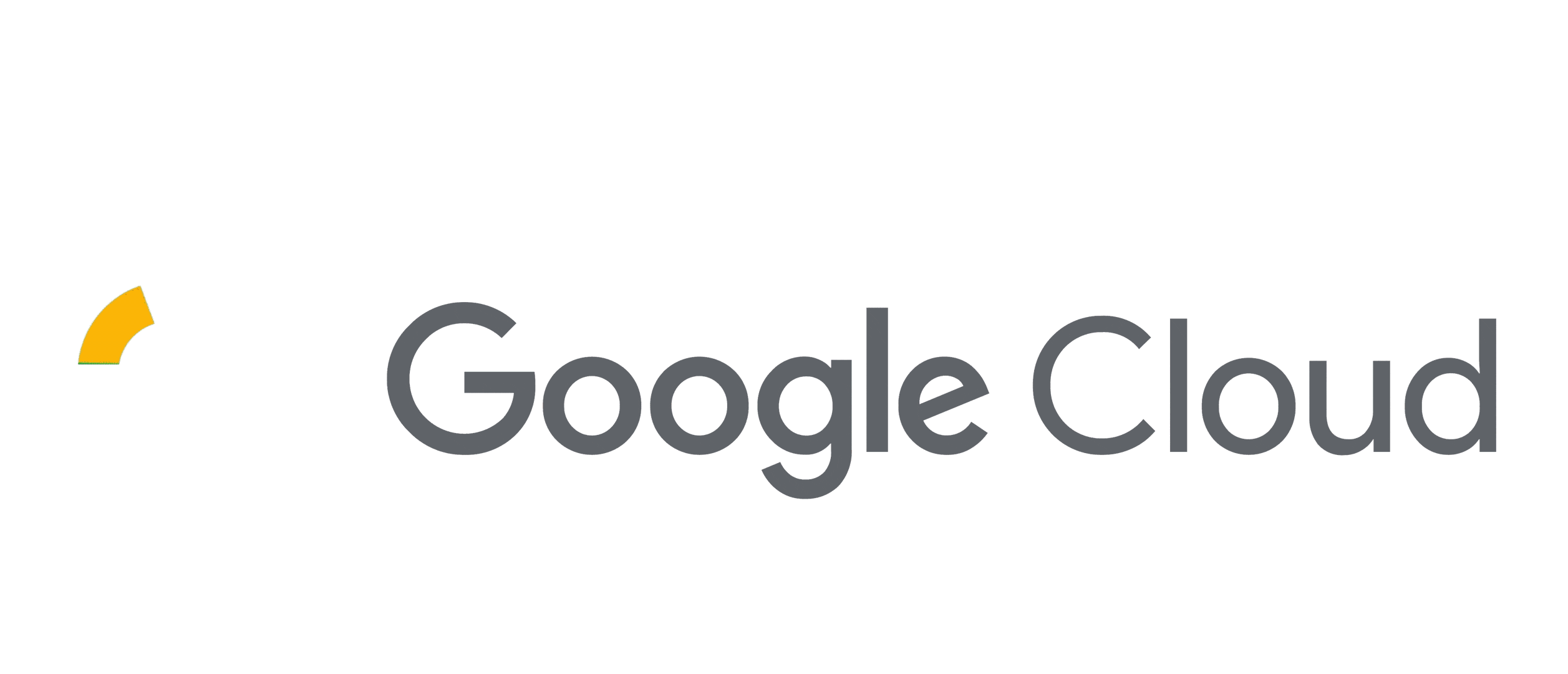 Google Cloud Platform, cloud services redesigned by Google
Google Cloud platform was created in 2011 and has grown steadily since its launch to reach a global market share of 9% in the last quarter of 2021 (source: Statista).
Reliability, security and innovation are at the heart of the developments made by Google Cloud Platform in recent years. The modular solution facilitates the digital transformation for CIOs and reduces the management time of the infrastructure. Storing, analyzing, calculating, and developing become simpler.
Google Cloud platform offers a simple and intuitive graphical user interface for quick and optimal experience. Their APIs provide access to the various google services and enable resource management.
The best of Google gives companies the power to design a new user experience and accelerate their IT initiatives.
Benefits of Google Cloud Platform
Budget control by adjusting the resources allocated based on needs.
Access to a multitude of data centers spread across four continents .
SLA (Service-Level Agreement) 99.5% availability for a single instance and up to 99.9% for multiple instances with Load Balancing, thus allowing a very high availability of hosted services.
A flexible backup strategy, with several options available to satisfy the back-up strategy required enabling on-demand or automated backup options

Regional
Multi-regional
Snapshot

A range of on-demand services for the most specific needs:

Artificial Intelligence
IoT
CI/CD, …

Cybersecurity: High level of security on physical aspects (unauthorized access, natural disasters, ...) or logic (AI-assisted Firewall to protect against DDoS attacks, protection against Bot fraud thanks to ReCaptcha, …).
Our services around Google Cloud Platform (GCP)
For your digital transformation towards the Cloud and more particularly towards Google Cloud Platform, Logigroup offers you its tailored support services :
Infrastructure:
Design of the Cloud architecture: private cloud, public cloud, hybrid cloud, multi-cloud, …
Implementation and maintenance of dedicated infrastructure: VLANs, VPC, Firewall, VPN
Network Security
Requirement engineering and scope development
Feasibility study and technical audit
Configuration and deployment of solutions
Optimization and upgrade of the IT infrastructure
Adaptation to the evolutions of customer requirements and specifications
Application:
Cloud-native or Serverless Application development
Simplified deployment automation and scaling with Kubernetes
Development of API Gateway with Google API
CI / CD pipelines: Facilitating continuous integration and deployment
Business Intelligence:
Data Warehousing: secure storage of ready to use big data
Data Lake (ETL processing)
AI geospatial analysis (Earth Engine, Google Maps Platform, …)
Other:
Machine Learning (low-cost Deep Learning and Machine Learning training on a specialized infrastructure)
Compute Engine (virtual machine, storage, VM Manager and Bare Metal solution)
Monitoring (SLO supervision, tailor-made metrics and alerts, dashboards, …)
IoT (complete service to manage data from devices distributed around the world on a large scale)
Comparison of Google Cloud Platform / Azure / AWS services
Google Cloud Platform (GCP)
Azure
AWS
Features
GCP offers better integration by SDK and API, as well as with other Google services
Azure is fairly comprehensive in terms of features and simple integration with other Microsoft services
AWS feature-rich with 200 services available
Free trial
GCP offers $300 of free credits and more than 20 usable products usable within the limits of the quotas set here
Azure give a credit of $200 (usable for 30 days) in addition to 40 free services within the quotas specified here
AWS offers a 12-month free trial on a selection of services and more than 30 services that are always free under the conditions listed here
Price Calculator
The 3 platforms offer online calculators to estimate the consumption cost according to the required configuration:
Availability
The 3 services offer a fairly similar percentage of availability (over 99%), thus making this factor a less decisive selection element
Other technologies that might interest you