Master Data Management (MDM) and Data Integrity
Master Data Management (MDM) and Data Integrity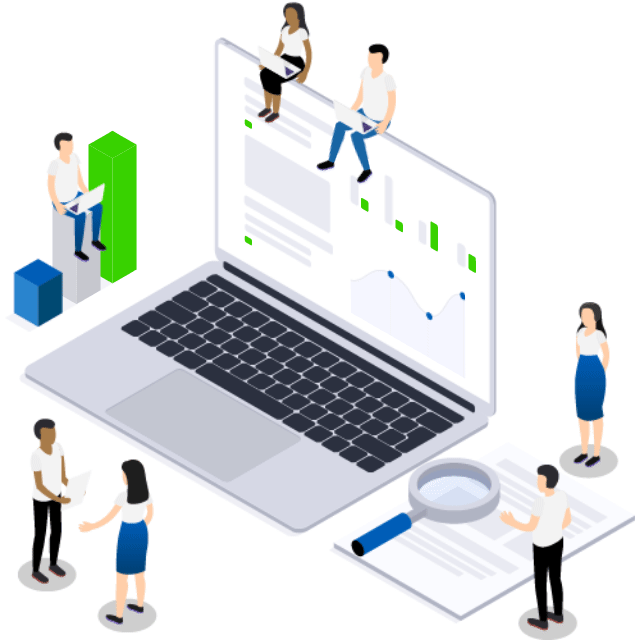 Understanding Master Data Management
Master Data Management (MDM) covers all the processes and technological tools to build a unified view of the company's master data.
MDM focuses on ensuring the consistency and quality of data for operations and decision-making : completeness, reliability, and timeliness.
Today, the same data is duplicated, shared, or re-entered on various applications across different departments of the company. The MDM system makes it possible to identify, clean and standardize data in order to create reference data : single, complete and up-to-date version (golden record).

Most MDM solutions offer the following features:
Data administration :
Rights and Privacy Management
Metadata Management
Versioning
Data lifecycle management (from entry to validation)
Data quality :
Handling duplicates and inconsistencies
Traceability and audit trails
Data enhancement :
Manipulation of unstructured data (Big Data)
Access to external data sources (Customer data, Markets, ...)
Data integration :
Services for collecting and sharing reference data (ETL, Web Services, etc.)
In the era of Big Data, hyper-personalization, and the evolution of regulatory contexts (GDPR, IFRS, ...), MDM is an essential tool for CIOs wishing to bring value and impact both internally and to customers.
MDM: Business Benefits
Unified Data Vision : Standardizes and centralizes the data in a single access point
General access : Ensures enterprise-wide availability and and reliability of business-critical data
Quality control : provides and maintains the quality of data necessary for good decision-making
High security : secures data assets and mitigates operational risks
Improved productivity : increases operational efficiency by facilitating access to information
Optimized costs : reduces expenses for recollecting and reprocessing data
Satisfied customers : promotes customer satisfaction through personalization, anticipation and proactivity
Increased responsiveness : gives the ability to respond better and faster to business expectations
Our offer around Master Data Management
Support, advise and integrate MDM solutions from the market, for an effective management of high data volumes :

Talend MDM: Comprehensive, cloud-compatible platform with advanced master data management capabilities
Informatica MDM: Advanced solution covering the entire data lifecycle, from acquisition to delivery
SAP MDG/MDM: MDM solution that can integrate seamlessly with existing SAP solutions and provides centralized master data management capabilities

Design and development of specific MDM solutions respecting the 4 levers of data governance: availability, ease / reliability of use, integrity and security
Design and development of ETL pipelines and necessary mechanisms for feeding the MDM system and redistribution data to different applications
Maintaining the MDM system in operational condition and making the necessary updates to accommodate changing data structures and additional systems
Other services that might interest you